Arcade Games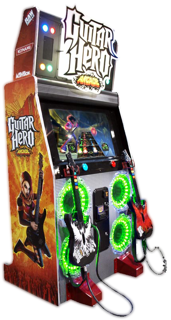 Like card game tables, Arcade games are in high demand for various events, schools, businesses and parties. Entertainment equipment rental companies take big pride in their equipment. The neat appearance and the variety of the equipment make  rental companies competitive and give them the edge so the customers come back again and again.
We create the custom Arcade game covers that last. Besides the thick blanket material we also add a layer of abrasive resistant nylon on top of the custom blankets, which makes the custom covers practically indestructible.
Since the variety of equipment varies – we will design the cover to fit your equipment and your desired level of protection. We have done blanket covers for Guitar Hero, Whack – a- Mole, Pin-Ball machines, and many more. Not only did we cover these types of games but we have also designed custom blanket covers for some of your favorite game show games as well like the The Price is Right.