Car Seat Covers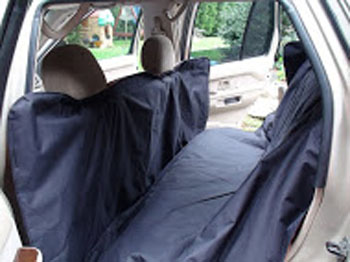 You love your dog don't you?
But as much as you love your dog I doubt  you like the mess it leaves on your back seat, especially on a rainy day! It does not need to be a problem. We have designed a custom car seat cover to protect your car on all sides. It can even be reversed and used in the back of your SUV to cover the cargo area.
Most of the car seat covers out there are thin and do not provide adequate protection. Some don't even cover the entire seat.  Our car seat covers are designed with high quality quilted material.   The water proof version of our custom made cover is well padded and made out of thick nylon material. They are also designed to cover the back of the front seat which restrains a dog from jumping into the front seat and disturbing the driver.