Concert Base Drum Covers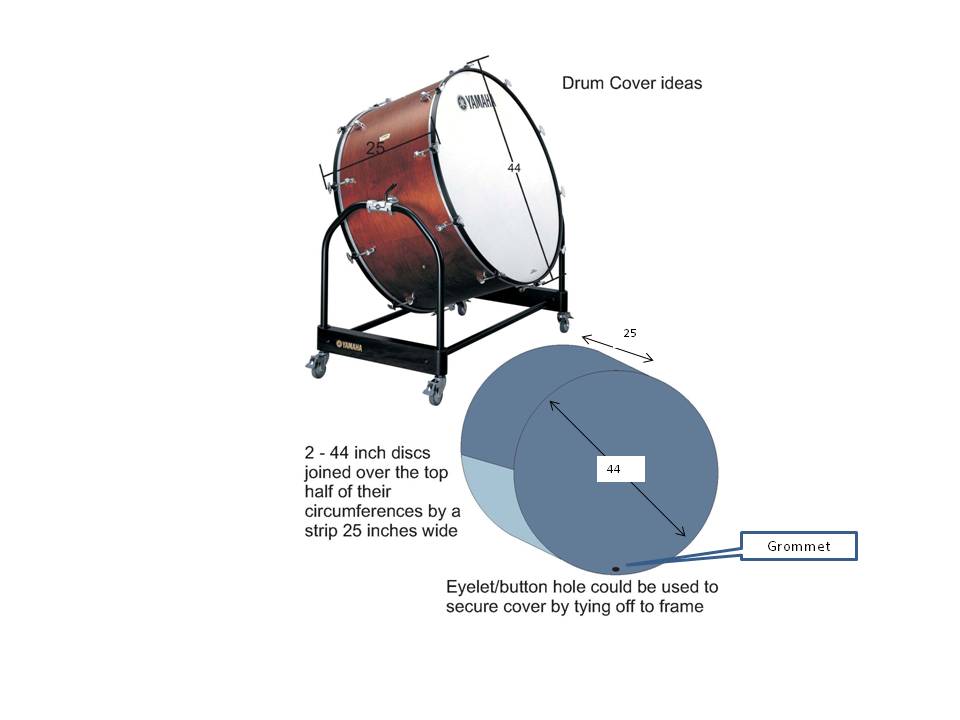 Base Drum Covers. 
Custom Blanket Covers- Concert Bse Drum Covers
It's been about a year and a half since you made some custom Concert Base Drum covers for me. Since then they've been to Japan and Brazil (where the band won world titles in the World Association of Marching Showbands competitions) as well as a few hundred rehearsals and local performances. The Sub covers are especially convenient because it was a rehearsal night. They fit perfectly. One of our instructors works with another local band, he was really impressed and asked where I had them made. I shared your contact information with him! .
                                                                                                                                                                                                                                                   Michael
                                                                                                                                                                                                         November  5, 2014